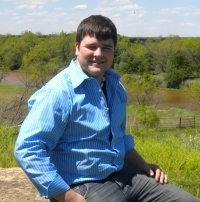 Caleb Virden brings you Today's Best Country every Saturday morning right here on KRUN.
Born in a chicken shack in Olfen, Caleb first found his love for radio listening to his gran-pappy's 8-tracks. After realizing he can't talk well, he decided to continue growing up and go to school in Ballinger. While in the 8th grade, he finally learned to talk! After realizing he had no money, he wanted a job. With a love for radio and ranching, he found employment at KRUN Radio, the only true ag station in the Agriplex.
Catch Caleb every Saturday morning 7-10 and while he's filling in for others. You may even catch him climbing the tower to jump off every now and then.